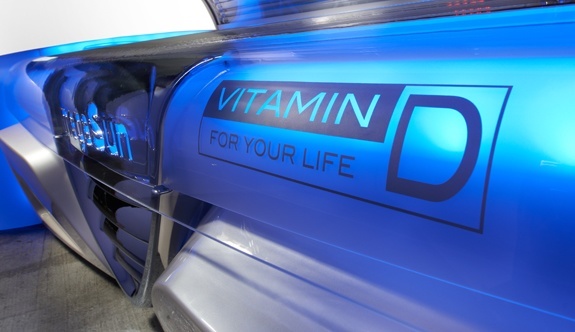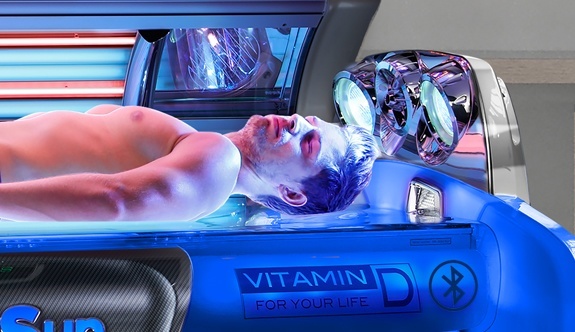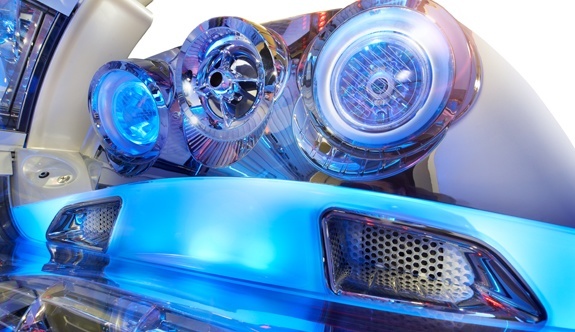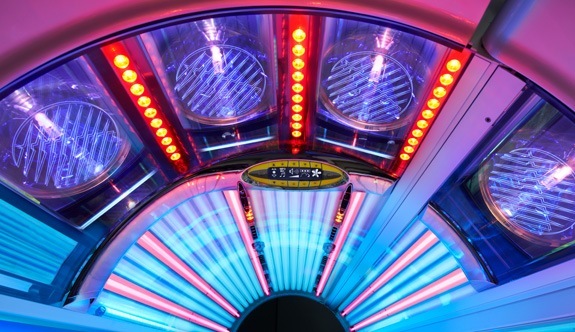 MegaSun 7900 alpha deluxe
The new megaSun 7900 alpha deluxe hybrid is the solarium revolution for the best tanning and cosmetic results.
Getting an intense tan while caring for the skin at the same time – this wish has now been perfected. Our intelligent hybrid technology expertly unifies the best of different wavelengths of light in just one sunbed. It combines sunlight with a special beauty kick and ensures silky smooth skin and a perfect complexion, in addition to an intense tan. 40 collagen boosters provide the sensitive skin in the facial and décolleté area with moisture while revitalising, relaxing and detoxifying it! Pure beauty and tanning!
In the premium-segment impress the new alpha deluxe series from megaSun in elegant design combined with powerful elements and outstanding performances. Suitably to the individual style of the tanning studio, the solarium megaSun 7900 alpha deluxe captivates through its precious chrome design, matching perfectly the light reflections of colorMotion. On the other hand, it appears in a sporty and modern design thanks to the matted carbon counterpart. The user-friendly display preSelection, on the outside of the solarium´s canopy provides the possibility of choosing an individual setting prior to every tanning session. The intelligent tanning system intelliSun appears perfectly to the high demands and wishes of the customers. So simple is tanning nowadays!
The six p2 tubes, which are plug in the solarium megaSun7900 alpha deluxe provide the EXTRA of UVB. A perfect tan, essential bio-positive effects caused by sun hormone Vitamin D, production and the safe feeling of skin gentle tanning are included. 40 powerful Ruby-Collagen-Booster bring an increase of hydration as well as revitalization, relaxation and detoxification of the skin. A silky smooth skin is guaranteed. You want to have Bluetooth? No problem at all. Only one click, the connection will be ready and you are able to listen to the own music from your smartphone. Feel the beat!
Hybrid solarium is the new flagship of megaSun
NEW! With the Hybrid version of the solarium the p2 tubes are omitted, 16 Hurricane tubes provide instead for that extra of UVB and blue light for clear and flawless skin. The red collagen light acts rejuvenating and soothing at the same time. 4 light weaves in only one twisted Hurricane- tube achieve a direct and attractive tan by the sunbed.
Pure Emotion! colorMotion, always takes care of the right mood. Choose with a novel remote control your preferred color. Touch it – love it!
Standard
Canopy 20 x 160 W (180 cm) intelliSun tube
6 x p2 Vitamin D tube
4 x 500 W facial lamps, adjustable
2 x 250 W shoulder tanner
40 Ruby-Collagen-Booster (face, décolleté)
Bench 24 x 180 W (190 cm) intelliSun tube
Nominal power: 10,700 W (without aircon)
11,960 W (with aircon)

Unit dimension L x W x H
closed:
2,380 mm x 1,430 mm x 1,713 mm
opened:
2,380 mm x 1,430 mm x 2,087 mm